Mantra Candles - Self Love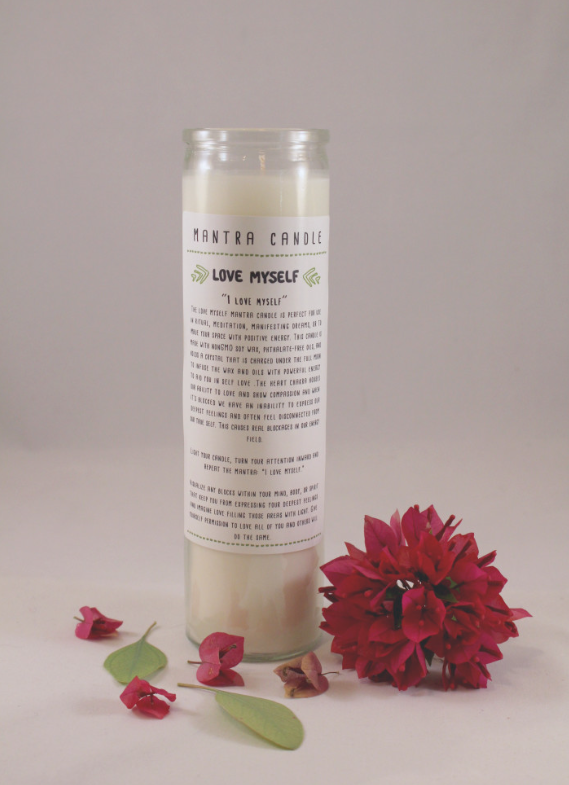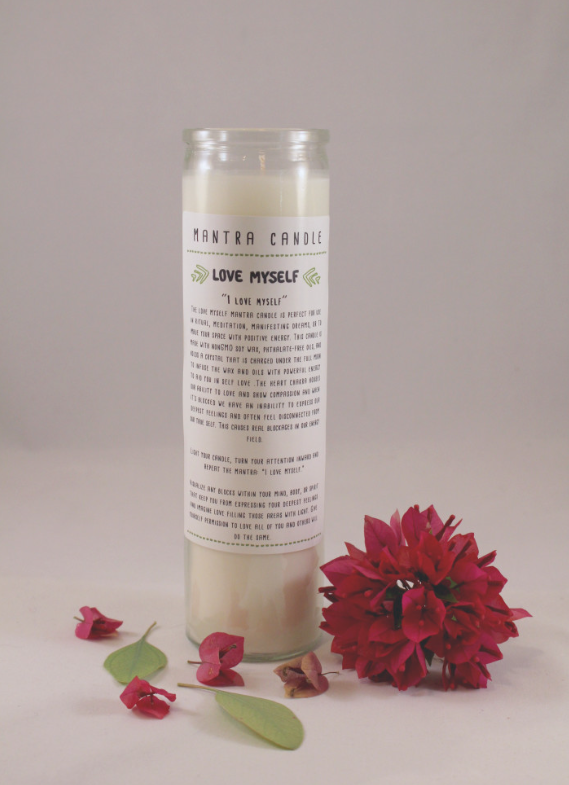 Mantra Candles - Self Love
The Self Love mantra candle is perfect for use in ritual, meditation, manifesting dreams, or to imbue your space with positive energy. It has been intuitively paired with the scent, Blush, to enhance the intention. This candle is made with nonGMM soy wax, phthalate-free oils, and holds a crystal that is charged under the full moon to infuse the wax and fragrance with powerful energy to aid you in self love .The heart chakra houses our ability to love and show compassion and when it's blocked we have an inability to express our deepest feelings and often feel disconnected from our true self. This causes real blockages in our energy field.
Light your candle, turn your attention inward and repeat the mantra: "I love myself."
Visualize any blocks within your mind, body, or spirit that keep you from expressing your deepest feelings and imagine love filling those areas with light. Give yourself permission to love all of you and others will do the same.
Blush is an invigorating scent with a combination of citrus fruits and an extra punch of grapefruit.