Mantra Candles - Release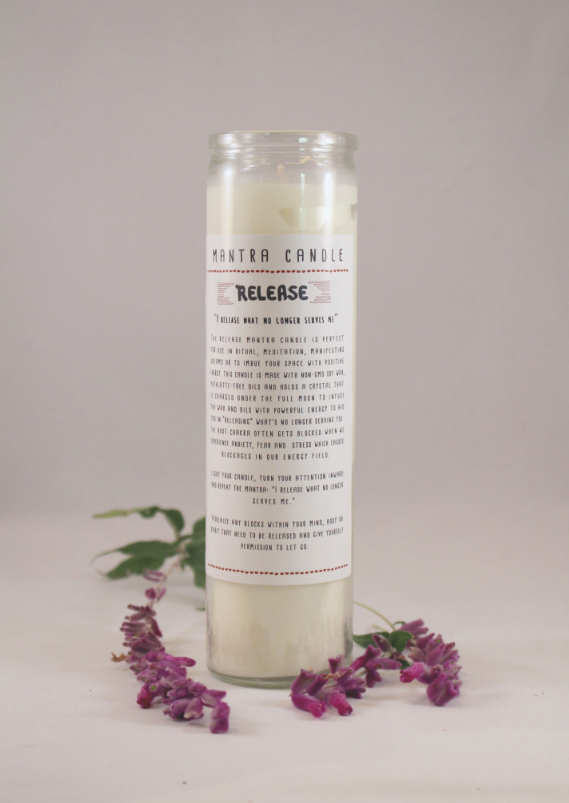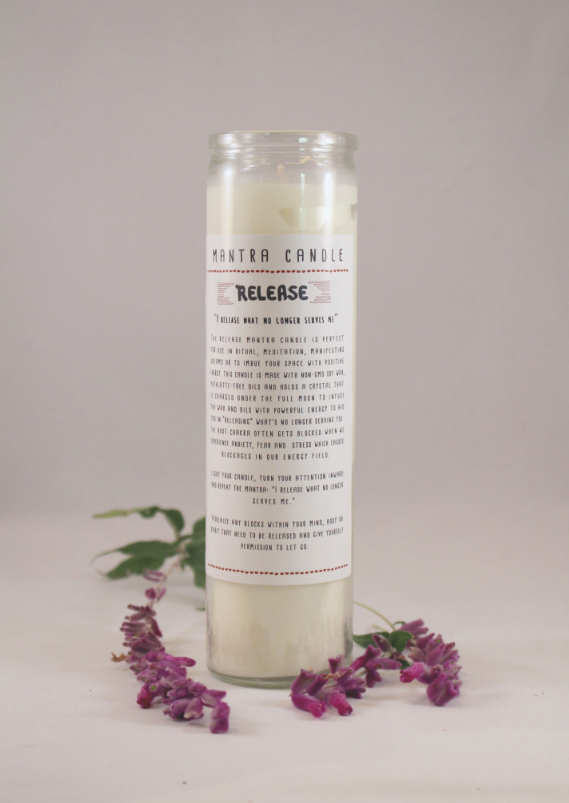 Mantra Candles - Release
The release mantra candle is perfect for use in ritual, meditation, manifesting dreams, or to imbue your space with positive energy.It has been intuitively paired with the scent, Lavender, to enhance the intention. This candle is made with nonGMM soy wax, phthalate-free oils, and holds a crystal that is charged under the full moon to infuse the wax and fragrance with powerful energy to aid you in "releasing" what's not serving you. The root chakra often gets blocked when we experience anxiety, fear, and stress and this causes blockages in our energy field.
Light your candle, turn your attention inward and repeat the mantra: "I release what's not serving me."
Visualize any blocks within your mind, body, or spirit that need to be released and give yourself permission to let go.
Lavender is a relaxing scent with a sweet floral aroma and a hint of musk undertones.